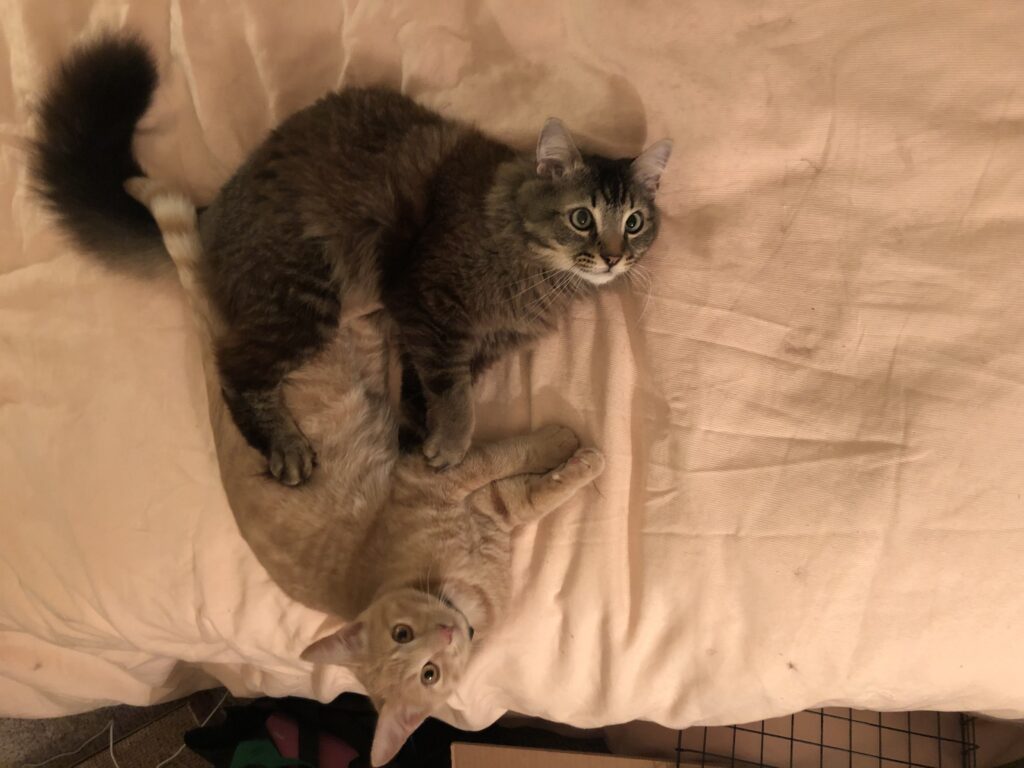 Welcome to

Creature Comforts Pet Services

Certified Cat Behavior Consulting

Creature Comforts Cat Hotel is a Cats Only Boarding Facility
Located in Port Townsend, WA

We also offer
Pet CPCR and First Aid Courses
J. H.
"We needed a pet sitter who could handle our dogs' individual quirks and over-the- top personalities. We are so glad we found Theresa! (The dogs are too!)"
S. E.
"I felt very comfortable leaving my cats in Theresa's care when I went out of town. She was accommodating, responsive, and clearly brings a lot of experience and heart to her work."
K. M.
"Theresa has taken care of my goats for many years when we go away on vacation. She always responds promptly when I communicate with her. She is incredibly natural with animals and gives them the best possible care. I trust her completely with our animal family!"
J & B
"We have a very fearful border collie who lets very few people into her world. Theresa is able to care for her, and make her world a bit bigger and brighter."
L. T.
"We have been very happy with Creature Comforts and Theresa Cochrane's services. Ella and willow were well cared for and content in her very capable hands. Highly recommend her, Lisa T. Ella, and Willow"
S. R.
"Theresa at Creature Comforts really helped me out by boarding my cats during a month-long trip. She was great to work with, came up with some special arrangements for us, and was really attentive to supplements and health needs for one of the cats. Her quick response to an incident probably saved my cat from a permanent injury. Her genuine care for the animals is really evident. Many thanks!"
K. S.
"Theresa has been a lifesaver for us. Our cats are not well socialized, they don't see many other people and tend to hide when they do. Despite that they will let Theresa approach them, feed them, and sit with them. Something about her presence brings them out of their shells. Because of that we can finally get away from home."
P & P
"Theresa has been available to walk our dogs and feed them on those rare occasions when we don't take them with us. Theresa is reliable and flexible, always willing to do an extra walk or stop in to check on our dogs if we have a change in our schedule. She is super responsive to requests for her services and communicates clearly with us. Her rates are also very reasonable. Two young English Setters are not the easiest dogs on a leash, but Theresa handles them fine and is very good with them. We would recommend her without reservation as an excellent dog walker!"
K. Z.
"I have been using Theresa's pet sitting and dog walking service and cat help for over 2 years now. I am very picky who takes care of my animals when I'm gone. I trust her completely! I have 3 dogs and two cats."
M
"I had a newly adopted cat, but had to travel out-of-state for a week. Fortunately I had Theresa with whom to trust my Bebe Kitty. Theresa fed, played with, and refreshed litter for Bebe twice a day at really reasonable prices. I'm so grateful for her professional service."
M. C.
"I can highly, enthusiastically recommend Theresa. Most importantly she is super loving and responsible with my cat Jacob, always flexible and responsible to our needs, as well as being very organized and professional."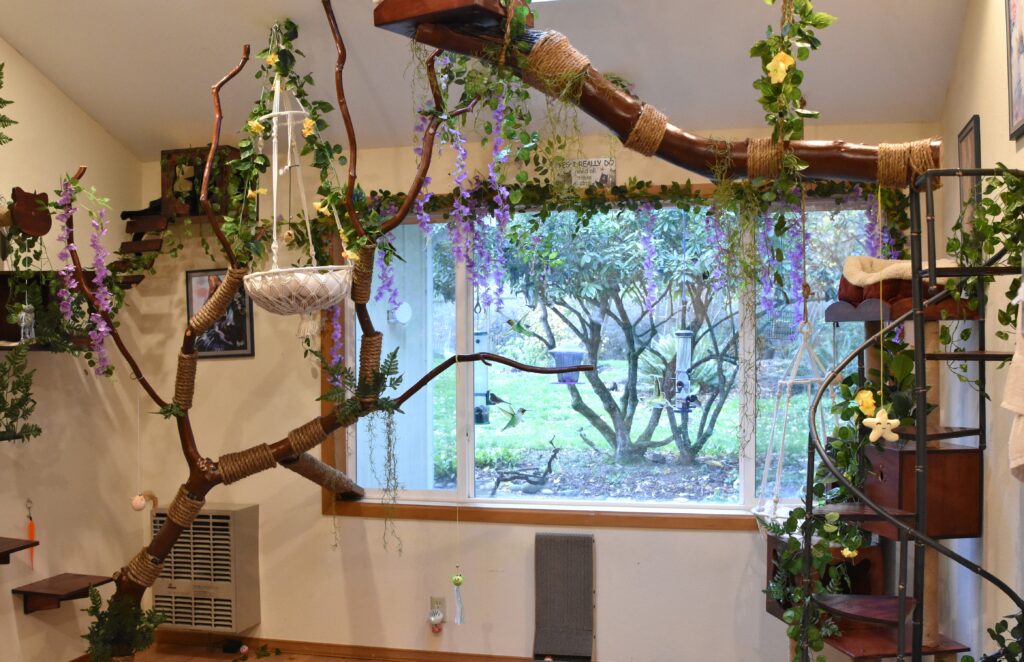 Lifetime of hands on experience and knowledge with feline behavior and care.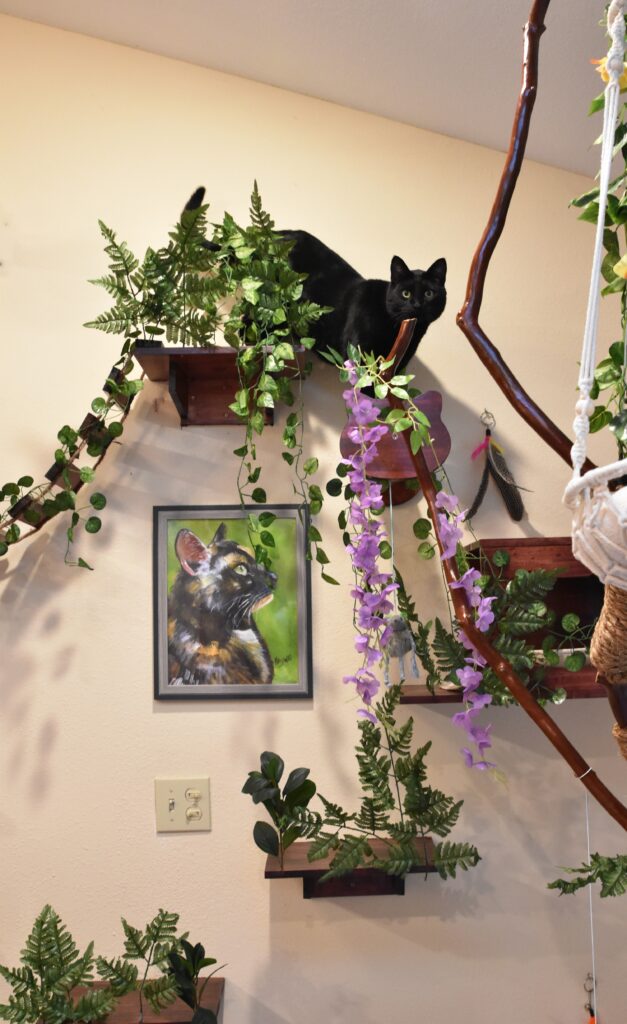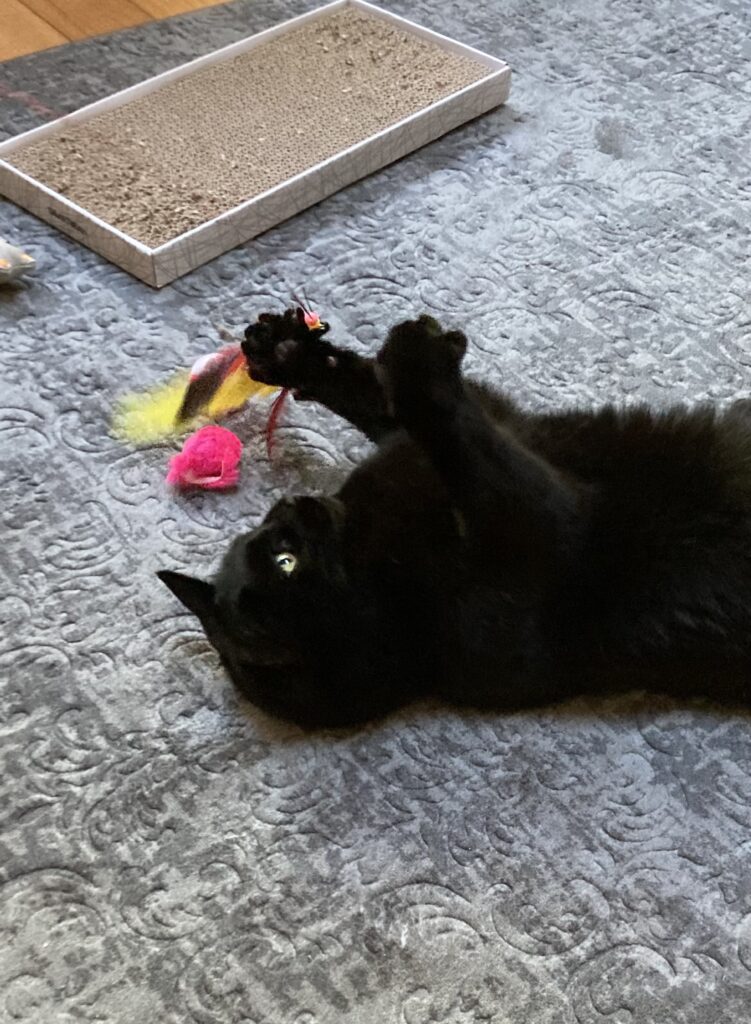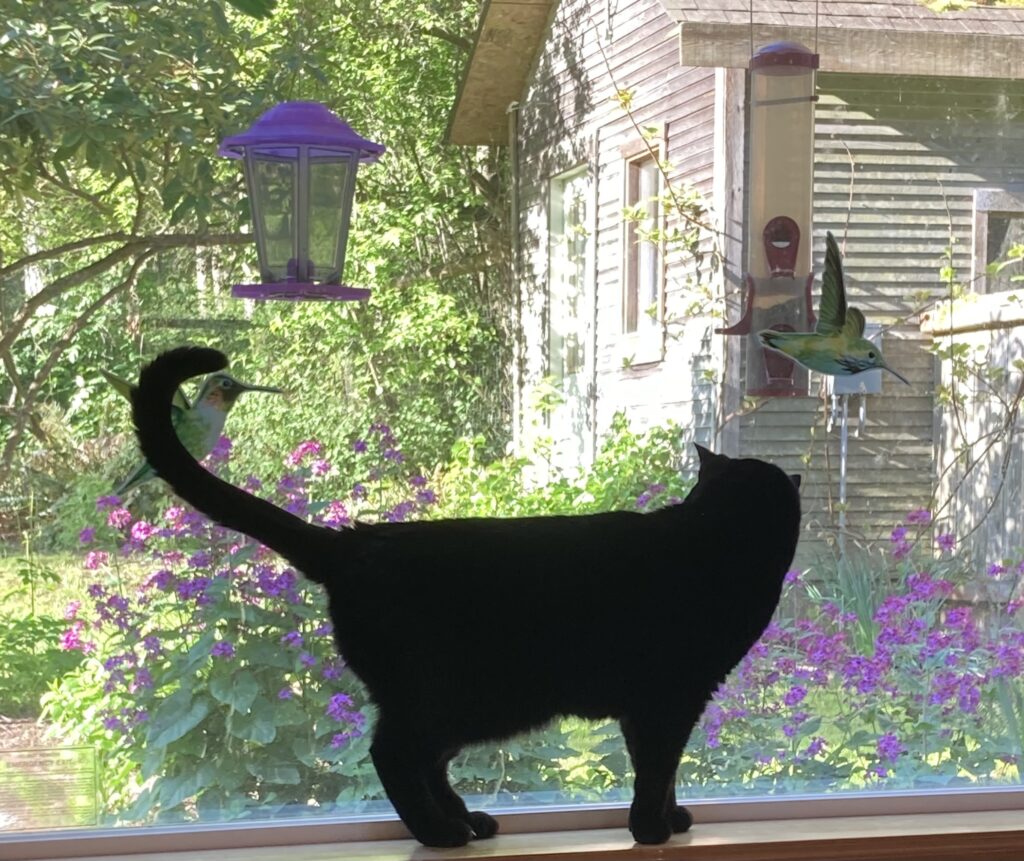 Certified Feline Behavior Consultant and Trainer
Pet CPR and First Aid Certified Instructor
Certified Fear Free Professional
Member of International Association of Animal Behavior Consultants
Member of International Boarding and Pet Services Association
Licensed
Bonded
Insured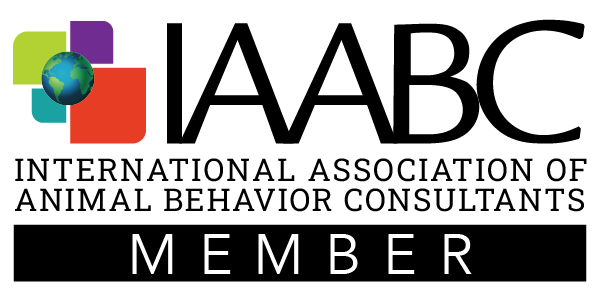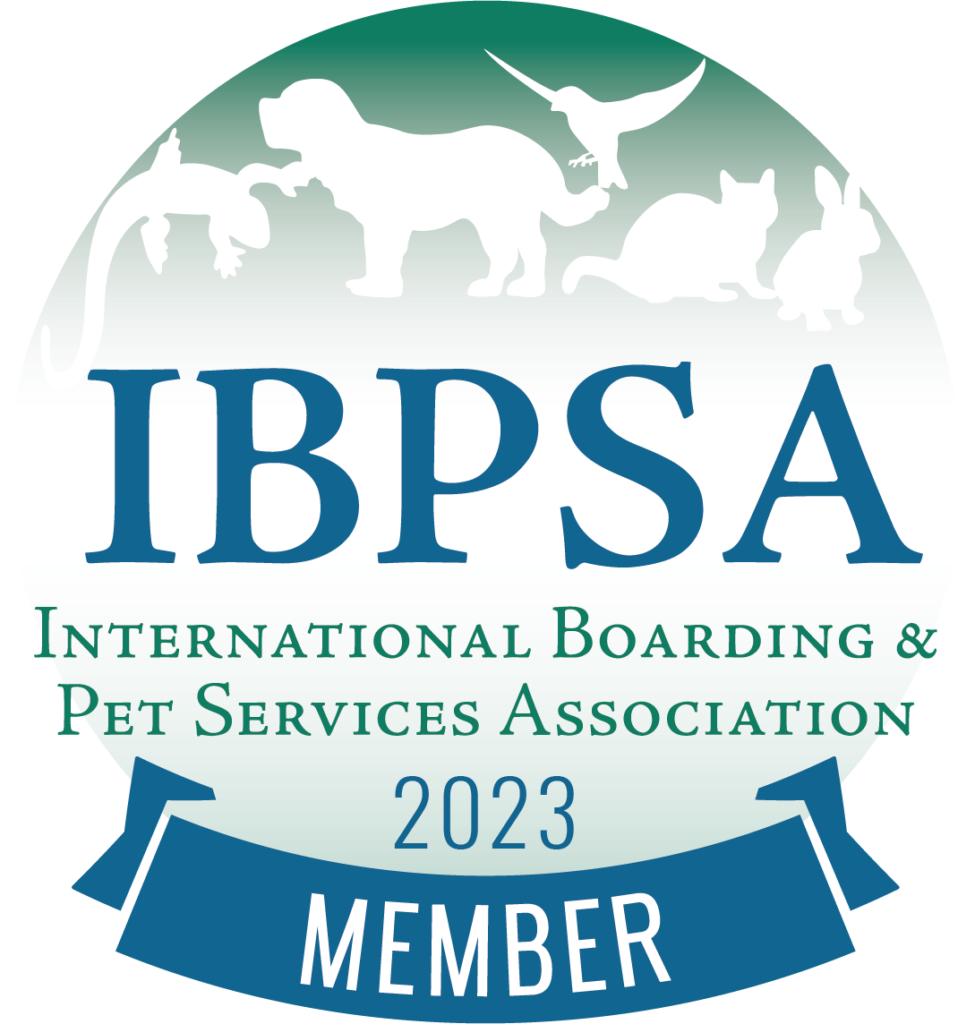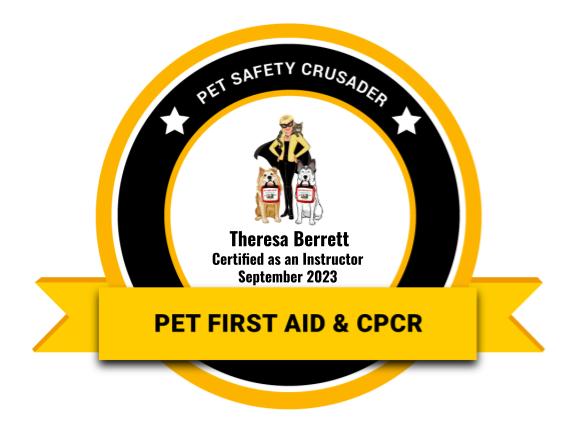 ---
---